Recently we were recommended to a young lady who needed help formatting her first magazine (booklet print). Here is a brief summary in the format of a 60 second business pitch (read out at our excellent business referral meeting BNI):
Good morning,
Nigel Williams from Afford A Print, based in Southampton, delivering across the UK.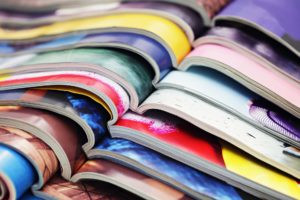 Story this week, another 5 star review on Freeindex saying this:
"I ordered 200 copies of a children's magazine I put together. I'm thirteen years old and (had) never done anything like this before….."
So – we provided help from the ground up – giving her all that she needed to know to make her magazine format ready to print from.
She went on to say…
"The service was amazing, all my questions were answered and everything was explained clearly. The posting was super fast. I was really impressed with the quality of the magazine. The price was also really good. I'll definitely be using Afford A Print, if I decide to make another issue."
This is something we see time and again – customers saying how they appreciate our work from start to finish.
This week, I would love an introduction please to your contacts who have stapled magazines or product catalogues – specifically Mark Durrant at MD Truck and Trailer Spares Ltd in Fair Oak.
So to save your clients a mint, send them to Afford A Print!
The business pitch worked!
Incidentally, since the meeting where we read this, we were introduced by someone in the room to Mark at MD Truck and Trailer Spares Ltd.
Why use us for your booklet print needs?
You can read more of our customer reviews by clicking here.
Click here to view five reasons why you should use our printing services.
Click here to read 10 Top Tips for Printing Stapled Booklets