We offer graphic design services: to meet all your high quality printing needs
From concept (tell us your idea, or sketch it down on scrap paper) to design (with online proofing) and delivering the final product, Afford A Print always strives to maintain a high standard of workmanship with our graphic design services. You can rely on us with all your printing needs, whether it is different sizes of posters, banners, leaflets or other materials.
Customised design
At Afford A Print of Southampton, we can help you with our graphic design services. You can always email or call us to discuss your ideas for a suitable quote. We can help you with brand development (and redevelopment). From a new logo to editing files you may not be able to do yourself.
We generally use software such as Adobe Photoshop, Corel Draw 2021, Microsoft Office and Adobe Acrobat DC. We also have software to convert other files to print ready formats. If possible, please supply us with one of the following formats: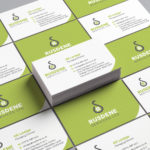 Corel Draw 2021 (or versions below).
Microsoft Office files.
PDF, JPEG, TIFF.
A photograph / sketch of what you are aiming for.
Doorstep delivery
Afford A Print offers doorstep delivery in Southampton, Hampshire, and the rest of the UK. A reliable and reputable courier will make your delivery.
We will endeavour to provide you with a delivery date where possible. We could also provide an hour slot on the actual day, if this is made available by the courier.
A host of litho and digital printed products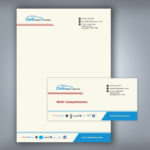 We are the specialists when it comes to stapled booklets, litho and digital printed, large quantity leaflets, business cards, letterheads, and complimentary slips. We can cater to any size company, organisation, or individual requirements.
For more information, read our article "Should you invest in graphic design services for your printing project?"
More images of work for our clients:
We also offer a specialist Christian printing service through our other website www.printing-evangelism.com
Why use our printing services?
Read our customer testimonials – click here.
Here is a review we recieved a from a Hampshire Celebrant whom we did some printed order of services for (for a funeral):
Kelly said (leaving a five star review on our Facebook page):
"Nigel is calm, friendly, flexible & creative. He works quickly & stays in communication throughout. Highly recommended with thanks."