Greeting card printing (A5, A6 and square cards): available in Southampton, Hampshire and to the whole of the UK.
Where did the idea of the greeting card come from?
According to the Greeting Card Association here, "The history of greeting cards dates back to the ancient Chinese who exchanged messages of goodwill to celebrate a New Year, and to early Egyptians who used papyrus scrolls to send greetings." The first Valentine's Day card was given in Europe, in 1415. The first Christmas card was published in London, in 1843.
Greeting cards have been a staple form of communication in cultures around the world, for hundreds of years. Not only are they used to express well wishes on holidays and birthdays, but they are also used to announce special events, to promote new products, and to bring unexpected yet timely encouragement to friends and family members.
A list of 7 tips for greeting card printing
Form your recipient list. Before you begin the process of designing a greeting card, determine who will receive it. Is your address book or client list up-to-date? Who's not in your address book or on your client list that should be? You could filter your list, so that one section is to people who have certain likes or purchase a particular product.
Start early. Printing projects, especially those that have intricate designs and a wide range of colors, take time. If you want to send your friends and family members a holiday card, you don't want to wait until the week of that holiday to present your design to us for printing. Give your printer a reasonable amount of time to review your design. Complete your project with enough time for you to add personal notes and mail your greeting cards. It is best to contact us before you create your design. We could also design it for you. Simply provide us with as much detail as possible about what you are trying to achieve.

Don't leave people guessing. As soon as the recipient opens the envelope and removes the card, they should know what they have received. The front of your card should make the reason or occasion for the card obvious. Use text, symbols, and designs that catch the recipient's eye and doesn't leave them wondering what they will see inside the card. Your business logo (minimal size) could be placed on the front. As long as it is appropriate, it could lead to a return sale.
Consistency of content. Whatever sentiment, verse, poem, or pithy quotation you choose for the text inside the card, make sure it is consistent with the design on the front of the card. For example: if you have created a cover for a Christmas card, your inside text should have something to do with that holiday. This may seem obvious, but it wouldn't be listed as a tip if everyone succeeded in doing this.
Room for a personal note. The presence or lack of a personal inscription inside a greeting card can say a lot to the recipient about how important he or she is to the sender. Make sure to leave room inside the card for the sender to add a personal note. It is possible however to replicate writing across multiple cards – by printing in colour the handwriting as part of the card design. It certainly saves passing multiple cards around a work place if you want the card to be signed by every employee. Many of our customers scan their signatures (as they have many employees) and it is printed on the inside of every card they order.

Be culturally sensitive. If you are going to create a greeting card that will be sent to a wide variety of people, and not just close friends and family, make sure the symbols and verbiage you use are generic enough to avoid awkwardness or offense. Some words and images mean different things in different cultures. For example: you should never send someone in the Chinese culture a greeting card in which the text is in red ink. Red ink represents death. To many people in Chinese culture, to receive a card with their name written in red is to wish them bad news, or worse.
More than a sales pitch. If you are planning a greeting card printing project, the first card you should send is a "thank you" card. Let your clients know that you haven't forgotten about them and that you appreciate their business. Remind your clients that your business exists to serve them. Have you thought about sending your clients a "Happy Anniversary" card to commemorate the first day or time they ever did business with you?
In summary
A greetings card is a great way to contact those whom you do business with. If anyone here has carried out an email campaign, it's important to know that the average open rate across industries is an sad 18%. Yet how many people will open a greetings card?
Greeting card printing is a great opportunity to include a printed voucher or newsletter. It's a very cost effective way of encouraging return business and loyalty.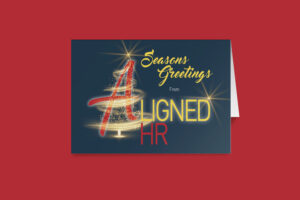 When could you send a card?
There are many opportunities to send a branded card. Christmas, Easter, Valentines, Birthdays, Anniversaries, Thank you cards, get well soon cards – the list goes on.
At Afford A Print, we exist to help you get the most out of your printed page. Allow Afford A Print the privilege of handling your greeting card project. Contact Us today.
Why use our print services?
A client needed some Christmas printed urgently.
They left us a five star review (giving us top marks for Value, Service and Quality) Read more of our Freeindex reviews by clicking here.
This is what they said:
"Nigel was amazing with facilitating a last minute request for printing Christmas cards. The service was fantastic. After sending over the desired design on Friday, Nigel coordinated everything to ensure that the cards were delivered on Monday (a day before requested) and the quality was impeccable as always. A highly recommended service!"
E. C.