This week we talk about ideas for Newsletters – designed and printed, we also talk about the first meeting of BNI this new year.
Printed newsletters at a conference
The first BNI meeting of the new year and I was away at a conference (The Carey Conference)  for Christian pastors / those involved in leading ministry. I was there promoting my Christian printing services and the free Gospel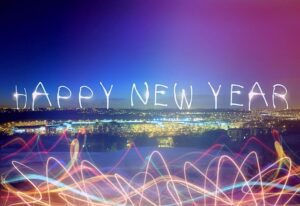 literature, Free UK Bibles and Free printed poster services. You can read more about the many services I provide to the Christian community here: www.printing-evangelism.com.
At the conference, some of the specifics I discussed with pastors of churches and leaders of ministries there included printed newsletters. Some of them use these to reach into their community (and some of them don't – but I can share this idea with them).
The A3 folded leaflets could include a story about someone locally – a person of history or present day who is a Christian influencer. For example, I was speaking with a pastor who lives near the area where William Wilberforce lived. William was a former member of the house of commons, and was also the leader of a movement that abolished the slave trade.
Other information that could be included in the branded newsletters could be handy guidance for people in the community. For example, where to find a soup kitchen, food bank and advice such as social services, citizen advice bureau or the Samaritans. Some of the Churches represented at the conference put on community clubs for people to come along with their children. I even met with a pastor who has Table Tennis classes!
A testimonial
We did some work for a cleaning company who needed some designed and printed newsletters (these are great to include in a printed greetings card). Here is the Five Star review they left us on Freeindex (you can view loads of other reviews there by clicking here):
"What can I say, I phoned Nigel for a quote and within minutes I had an e-mail with a quote. After giving him the go ahead I e-mailed him with a basic four page layout and he worked his magic. He produced a brilliant client newsletter! You may find this as nothing out of the ordinary but I discovered that Nigel did this while being very ill, which resulted in him ending up in hospital.
To prove his exceptional service, he even texted me from his hospital bed on the day of delivery to give me the hour time slot of delivery!
If you are looking for an affordable printing and great service, give Nigel a call or call me for a reference."
Wayne, A+ Cleaning Services.
I always enjoy meeting up with leaders in the Christian community. Especially to find out how they are reaching the community they live in through print.
I also had a table on display at the conference to show people printed samples of the free worldwide Christian literature, some printed booklets I sell and leaflets about free Bibles and printed poster service I provide (as well as some flyers about the general print and design service I provide). This leads to many great conversations about the powerful way many hundreds and thousands of people can be reached through the printed word and pictures.
A substitute for Afford A Print
It's highly recommended that when absent, the business represented in the room arranges a substitute.
Here is what the founder of BNI says about the reason behind this:
Your BNI membership provides 52 weeks of marketing time. One day you may not be able to make it to a meeting. The time to think about this question is before you need a sub.

Clients, partners, and business associates make great substitutes because they can say great things about you and it's not bragging. They lend credibility to what you have been telling the group.
Additionally, your substitute may benefit by meeting members of the chapter that they may do business with in the future. Your sub will also pass along important chapter information and referrals you receive.
If you are not at the meeting your referrals may not get to you at all or it may be too late by the time you receive them. Have you developed your personal substitute list? People you want to promote your business if you were not able to attend a BNI meeting – Ivan Misner
A member of another BNI group kindly substituted for me this week. Here is his sixty second pitch that he shared with the group about his own business:
"Hello everyone. Karol Paruk from Paruk Building Services.
I'm making my clients proud of their houses. By listening to what they desire and making them aware of what they might need or what to avoid when creating their dream bathroom, kitchen or any other home improvements.
Working as sole trader makes me an ideal referral for family's that may worry about many people working in their houses.
It's been over 3 years since I joined BNI. Since then I've given 75 referrals and received over 100.
Thank you
Karol from Paruk Building services."
You can find out more about the work Karol does on his website here: https://paruk.co.uk/.
Here is my 60 seconds that Karol kindly read on my behalf:
"Good morning, my name is Karol and I'm subbing for Nigel Williams – he owns Afford A Print, based in Southampton, the home of printed flyers, stapled booklets and much much more, with clients all across the UK.
Did you know that on average, 88% of business cards are thrown away within a week of someone receiving one?
Why? often the receiver simply does not need the service at that moment in time.
So, how can your client's business stay in front of people until they need their services?
Nigel can supply your clients with items that are more likely to be kept by the receiver- such as, fridge magnets, folders branded greeting cards and a whole lot more.
This week, please write this down, Nigel would love an intro to Graham Wade, that's Graham Wade at Draper Tools head office in chandlers ford.
So for all your clients printing needs, choose Nigel Williams at Afford A Print – where he has THE cure for the common card!"
Do you know someone who would benefit from a printed Newsletter? A folder that makes a brand look bolder?
Or, would you be interested in a great way to find more business at a business referral meeting such as BNI?