This week we talk about flyer printing – fast – for a client, after they discovered a typo. But firstly, our resident Roof Cleaning company owner, Richard Martin explained (by way of a BNI education slot) about how important it is to have a 60 second presentation (or indeed any business pitch) where there is a specific request for a referral included. Here is are his notes:
Specific is Terrific
Why should you make your 60 seconds specific?
What do we mean by specific? Take us (Blueshield Cleaning Ltd), we are cleaners, but what type of cleaners?
There are office cleaners, toilet cleaners, bin cleaners, exterior cleaners, graffiti cleaners.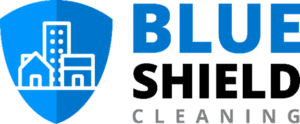 A whole plethora of cleaners. So without me being specific in what it is we do, you guys may well be referring (to me) thinking you're doing a grand job (at BNI) but in fact you're sending people our way that just fill my day up of me saying no.
We can cut this down by simply being specific.
The statement "we're cleaners" changed to "we're roof cleaners" is now very specific. And gives people a very clear understanding of what it is we do. The chances of me now getting a referral to clean the inside of an office is very low.
The 60 second presentation itself
The whole point of our 60 seconds is to ask for referrals. After all, we all pay our subs to grow our business. The 60 seconds only work if they are specific. They might be funny, even if they are not specific but they will never be effective unless they are.
With that in mind, don't ask generally for referrals. For example: "I am looking for anyone who needs to save money on their insurance costs."
Don't make the mistake of waffling about non relevant information such as "I have just booked my holiday to the Maldives."
Do be on point, by asking for a referral by name "Today I am looking for referral to Dan Smith of on-point building contractors" We have some aces in here at this by the way…. Nigel, Ranjeet to name a couple.
Do tell a story about how you have helped a client by solving a problem, and make it memorable. This will stand a good chance of resonating with people in the room.
By doing these simple things, you're going to stick in the minds of the people in this room that want to help you.
From a BNI podcast, I found a great way of illustrating this with props.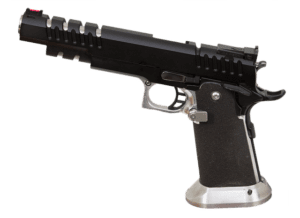 If I gave you a gun like this one and said shoot a target.
You take the gun and shoot the target
I then say not that gun, I meant this gun,
You them pick up that gun and shoot a target
I say not that target, sorry this target.
How do you feel?
I think you would be feeling like the effort to find a gun and shoot a target was too much to bother.
This is the same when we are not specific with our requests for a referral
So, make sure we keep it specific because specific is terrific!
And from that great education slot, Richard followed up with a great specific 60 seconds (Which he won a prize for as the best presentation in the group).
He said:
Good morning all

No Guns in this one!!!

I am looking for an introduction to the facilities manager of Eastleigh college.

The left is after cleaning. The right is before

Last year we started cleaning Barton Peveril's render, after they had been told 5 years running that it was uncleanable —- resulting in one company suggesting the render was past its life and needed totally replacing! Needless to say, whoever they had in to clean or quote were just not equipped to clean it. Given a weekend, we had managed to transform the whole frontage from dark grey to cream.
We would love to be able to rejuvenate Eastleigh College's buildings and give the students a great place to learn – just was we did for Barton.

So, if you know the person I need to speak to, please speak to me and help me get them clean!

Richard Martin
Blue shield cleaning Ltd
Here is our very own "specific is terrific" business pitch this week. We explain what we did to help our customer who spotted a typo in their A6 flyer printing:
Good morning, my name is Nigel Williams and I can blow up your client's logo using my Canon.
From a folded business card size to a giant A1 poster and beyond.
I am the owner of Afford A Print, based in Southampton, with clients across the UK.
A client designed and ordered some flyers from us but noticed a typo they made
– they left a 5 star review on Google.
They said this:
"excellent from start to Finish…. fast delivery and good product. Nigel even went above and beyond when I noticed an error in the artwork we gave him, delivering a new batch of printed flyers within a business day. Will definitely be using again for any church flyer printing needs."
We can offer your clients a large range of items including A4 printed folders, A5 branded greeting cards, Square Booklets and A6 flyers with a whole lot more.
This week I would love you to plot me an intro to a garden centre please,
for example Allington Nursery in Fair Oak.
If you know a contact at Allington Nursery in Fair Oak, speak with me after and we can cultivate the introduction.
– So for all your printing needs, Choose Afford A Print, where we have the cure for the common card!
Are you looking to grow your business – let us introduce you to a team of Hampshire professionals. Let's talk about BNI – click here to contact us.