Opting to have QR codes printed on your promotional materials such as flyers, folders, calendars, greeting cards, posters, and stapled booklets is an effective way to increase sales.
Using a smartphone, it is possible to scan a two-dimensional code which will direct the user to a website, landing page, social media account, or any other digital location where they can leave a review.
A Glimpse into the World of QR Codes
This article will provide an introduction to the concept of QR codes.
In 1994, Toyota's subsidiary brought forth QR codes, which stands for Quick Response codes. Initially, they were developed to monitor the production of car components, but in the end, they became widely used by the public as a practical way to store and rapidly retrieve data.
QR codes have grown to be ubiquitous, popping up on product containers, billboards, and other print advertising materials. They have become an essential part of many print marketing initiatives.
What are the Advantages of Utilising QR Codes in Printing?
Printing QR codes on a wide array of materials such as flyers, folders, calendars, greeting cards, posters, stapled booklets, bookmarks, and roller banners can be highly advantageous.
Above all, QR codes can bridge the divide between digital and print marketing. Placing a QR code within printed material can lead users to a digital destination, like a website, social media page, or other link, which can offer more information about the company, products, and services.
The advantages of printing QR codes include the ability to monitor the success of your printed promotions. By utilizing distinct QR codes for each campaign, you can evaluate how many individuals scanned the code and arrived at your website, social media page, or other online destination.
By using this, it is possible to assess the return on investment of your printed promotional activities and make educated choices regarding upcoming promotions.
Generating and Displaying QR Codes
Generating and printing QR codes is not a difficult task and we are here to help! After we produce your QR code, it can be added to any type of print design to increase sales.
Creating Printable QR Codes Efficiently: Ideas to Consider
In order to ensure successful scanning when using QR codes in printed materials, one must take into consideration a few key points. Firstly, the QR code must be sufficiently large enough to be read by a mobile device.
If the size of your QR code is too small, it can make it difficult for people to scan it which can cause frustration and a subpar user experience.
Additionally, it's recommended to pick a high-contrast color scheme for your QR code in order to make it stand out on any printed materials (We can make one that fits your brand colours).
It is necessary to check if the QR code functions correctly by testing it on multiple devices, directing users to the expected destination.
Using the corporate hues, the QR code below was created in order to direct customers to leave feedback: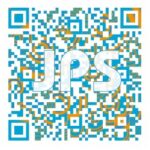 A JPS QR code was employed in a leaflet advertising campaign.
Examples of QR Code Campaigns that Achieved Success
An example of a successful QR code campaign in print marketing can be found in Coca-Cola's 2012 campaign. They put QR codes on its various containers, leading users to a mobile website that had games, rewards, and further information about the company.
In 2011, the New York Times ran a QR code campaign. This effort saw the newspaper embedding QR codes in its print advertisements. When scanned, these codes would direct users to a mobile website where they could become a subscriber.
Guidelines to Implementing QR Codes in Printed Formats
For your QR code print campaign to be successful, there are certain steps to take. Ensure that the QR code is visible on the printed material, and that it is well-known what to do with it. This can be done with a clear call to action and directions.
Subsequently, guarantee that your QR code guides individuals to a mobile-accommodating site, since numerous individuals will be filtering the code with their cell phones. To finish up, follow and assess the achievement of your QR code effort to make educated choices about future print publicising endeavors.
It is possible to assess the outcomes of QR code campaigns by monitoring and evaluating the results. By doing so, one can gain insight into the progress of the campaign.
It is necessary to monitor and assess the effectiveness of your QR code effort to recognise its effect on your marketing strategy in order to increase sales. A variety of tools and services are available that let you monitor how many people scanned the QR code, where they did the scanning, and what they did after scanning it.
At Afford A Print, we offer the ability to monitor and assess the effectiveness of your QR code project as part of your printing service.
Options and Services for Generating and Printing QR Codes
At Afford A Print, we provide a range of QR code printing choices and services to fulfill your specific needs. If you need to have QR codes printed on flyers, folders, calendars, greeting cards, posters, stapled booklets, booklets, bookmarks, or roller banners, we are here to help.
We make sure your QR codes come out sharp and clear by using the best printing technology and materials available.
To summarize, utilising Afford A Print to print QR codes can be beneficial for your print marketing plans and increase sales.
QR codes let you connect the realm of print and digital marketing and monitor the success of your printed marketing efforts while delivering an effortless user encounter for your customers.
We can help you create and print QR codes that will direct people to your website, social media accounts, and other online locations. Reach out to us right away to get more information about our QR code printing options and services.
Let's talk about your need to increase sales through print
You can trust us with your QR code project since our reviews are widely available to read. Follow these links to have a look at them and make sure of our reliability in taking care of both the design and printing.
A link to our Facebook page can be found here.
The utilisation of technology has become increasingly important in modern-day life.
In present times, the use of technology has become ubiquitous and is essential for individuals to be able to function in society. From communication to entertainment, technological advances have revolutionized the way we go about our daily activities.
Our Google reviews can be found here
For your printing requirements, Afford A Print is the ideal choice, providing the perfect solution for all your printing needs!
Reach out to us now! Here's the link to contact uys.