Why would it be a good idea for you to use a printed calendars for your business or organisation?
Here are 10 reasons…
Brand recognition– Imagine that for 52 weeks of the year, your brand will be situated in view of your client/potential client. When they are on their break and want to look at something while they eat. When they count down the days until their next day off or the weekend. Your brand will be what they look at. With that in mind, I recommend you have your logo on each month of the year for them to memorise and appreciate.
Promote special offers– Offer monthly or weekly deals (perhaps even deals they won't find otherwise) so that they keep coming back to you when they need your services. Set aside a hidden page on your website to monitor responses.
New client generation– Make the calendar work even more for you. For example, you could offer your client a free gift (on a certain month) for every new client they introduce when the first invoice is paid. Perhaps point them toward a referral page on your website using a QR code.
Cost effective– for a small amount per calendar, your brand sits on the shelf for a year, encouraging further sales. High ROI.
Differentiate your company– through the unique design. Make your calendar stand out from the crowd.

Easy to give away– "Would you like a free calendar?" "Do you have a calendar for next year?" – you could also use them as a Christmas gift alongside your greeting card.
A Reminder– of how well you did your last job – encourages them to return to you for more and recommend you.
Reach the clients your competitors are missing– your calendar will be there when your competitors don't print one.
Promote new product lines– Produce a theme in the images that relate to a product, or simply promote with special offers.
Value to the client– Calendars are useful to your clients and therefore give them a reason to keep your logo in front of them. They serve a purpose all year round.
These are available in various sizes – A5, A4 and A3 (as wall calendars) – A5 & DL (as desktop calendars) – other sizes available. Quantities of 5+. Talk to us about artwork with any questions you might have.
Here is an example design printed for a customer (you can view a testimonial by them further down the page):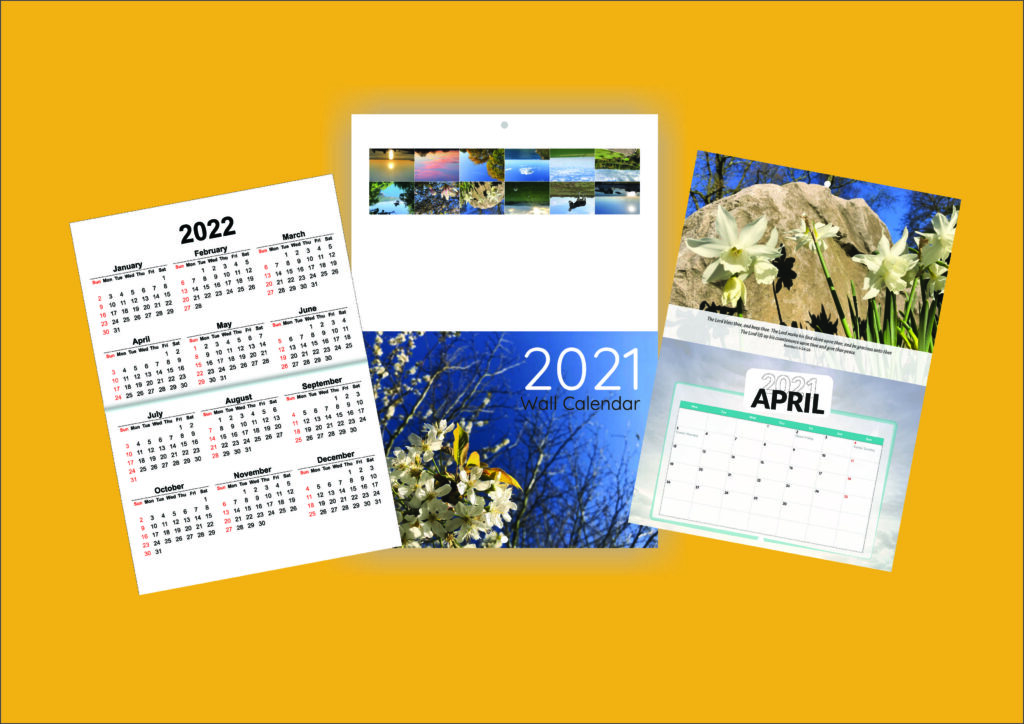 We can also help you with…
Stapled Booklets
Letterheads
Folded Flyers
Postcards
Graphic Design
Greeting Cards
Branded magnets
Banners
Menus and much more.
Why use us for your printed calendars project?
We have done much work for a property maintenance company. One project was a printed calendars (pictured above).
They gave us a recommendation on Linkedin and said the following:
"Nigel has created some business cards and leaflets for me recently. He was very professional and had great communication from start to finish. The final product was with me within a week of approaching him and I was very happy with the finish as the items were or a better quality than I had expected. Well done Nigel and very happy to recommend his services." G. Mowat
You can read more recommendations on Linkedin by clicking here.
Call us today:
02382 358 168 or email: support@affordaprint.co.uk